WINNER OF THE WORLD CHALLENGE
For Entrepreneurship and contribution to sustainable development at the grass root level (2006) organized by the BBC, Newsweek Magazine and the Shell Company, The Hague, Netherlands.
FIRST PLACE AWARD FOR BEST NEW KID'S PRODUCT
2005) presented by the National Art Materials Trade Association (NAMTA), Chicago, IL, USA
EXCELLENCE IN SOCIAL RESPONSIBILITY FLORIDA, U.S.A
Presented by the American Apparel and Footwear Association (AAFA), Florida, USA (2005)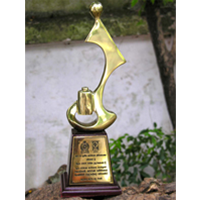 PRESIDENTIAL GOLD AWARD FOR ENTREPRENEURSHIP
Sri Lanka Presidential Gold Award for Entrepreneurship in the Small Industry Category (2004)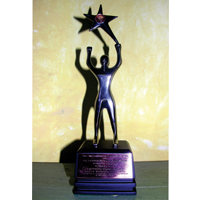 SRI LANKAN ENTREPRENEUR OF THE YEAR - 2008 COLOMBO, SRI LANKA
Provincial Bronze Award (Medium) - Sabaragamuwa Province awarded by the Federation of Chambers of Commerce & Industry of Sri lanka (FCCISL)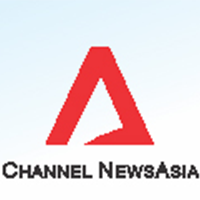 PRESENTED AS ENVIRONMENTALIST FOR 2008 BY CHANNEL NEWS ASIA SINGAPORE
WINNER OF "GREEN BUSINESS LEADER"
Award that recognizes extraordinary leadership efforts of one business that has used its position in the marketplace to organize consumers and businesses together to build a more socially just and ecologically sustainable economy. Presented at the Green Business Conference – November 2008, San Francisco, California, USA.
PRESIDENTIAL EXPORT AWARD OF SRI LANKA OTHER CATEGORY SECTION
Awarded by the Export Development Board for the year 2006 awarded in September 2007.
NAMED BY THE NEWSWEEK MAGAZINE (JAPANESE EDITION)
As one of the hundred Social Entrepreneurs affecting change in the world - June 2007.
NATIONAL GREEN AWARDS 2013
Merit Award in Waste Recycling Category, Conducted by the Central Environmental Authority, 05th October 2015.
INTERNATIONAL ARC AWARDS 2013
NATIONAL ENERGY GLOBE AWARD 2012
Energy Globe Award, is a prestigious environmental award where a total of 1175 projects from 115 countries joined the competition.
Maximus was selected as the best country project in Sri Lanka.
CNCI ACHIEVER OF INDUSTRIAL MERIT AWARD 2011
Winner of National Level - Small Category Manufacturing Sector 30th August 2011
CNCI ACHIEVER OF INDUSTRIAL EXCELLENCE AWARD 2011
Bronze Award for Provincial Level - Small Category Manufacturing Sector 30th August 2011